wesmartify landed on the winner's podium at the SmartHome Germany Awards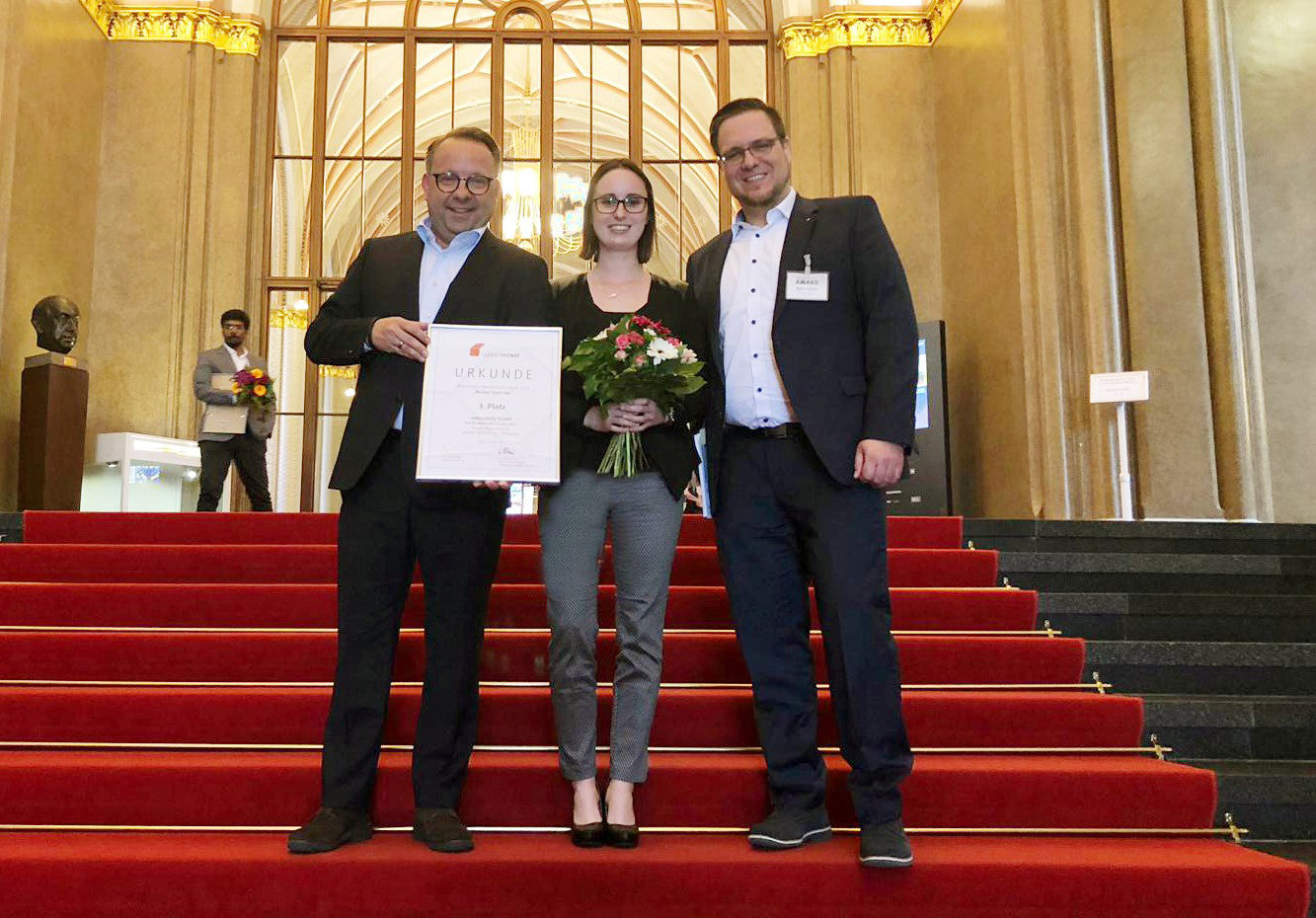 Bad Salzdetfurth, June 7, 2019 – On May 29, the coveted SmartHome Germany Awards 2019 were presented in Berlin. In the "Best Start-Up" category, the smart home solution provider wesmartify took third place.
The nine-member jury, consisting of professors of building technology and residential telematics, editors-in-chief of well-known trade journals and managing directors of industry leaders, applied strict standards in their evaluation: Those who wanted to land in the top places in the award not only had to demonstrate the high degree of innovation of their products/services prove, but also outline their customer benefits and suitability for the mainstream market in a comprehensible manner.
"Third place at the SmartHome Germany Awards is a great success for us," says Ralf Klar, Managing Director of wesmartify GmbH. "With this public accolade, the expert jury honors our innovative approach to the topic of Smart Home. We transform technology grouches into smart home fans and thus promote participation in digitization."
Under the motto "Smart Home to touch", the Smart Home consultants from wesmartify present the advantages of Smart Home technology directly in the four walls of interested parties - either as part of a Smart Home party or in an individual consultation. A planning and installation service completes the portfolio.
The organizer of the awards is the SmartHome Initiative Deutschland eV
smart_home_awards_pressphoto.jpg | Source: © wesmartify GmbH
wesmartify at the SmartHome Deutschland Awards ceremony: Ralf Klar (Managing Director), Denise Fähmel (Marketing & Communication), Björn Nahler (Head of Business Development)
About wesmartify
The decision in favor of a smart home system can be associated with a number of hurdles: an unmanageable number of different providers, complex technical details, installation effort that is difficult to assess, high acquisition costs.
That's why wesmartify has set itself the task of offering an easier way to an intelligent home: through self-explanatory technology and excellent on-site service. Our certified smart home experts are always close by and take care of the all-round carefree package: from the presentation of the smart home technology in your own four walls to individual advice on planning a personally tailored smart home solution to the installation service. More information at www.wesmartify.de
press contact
press release
Download the press release as a PDF file: