The consumers have decided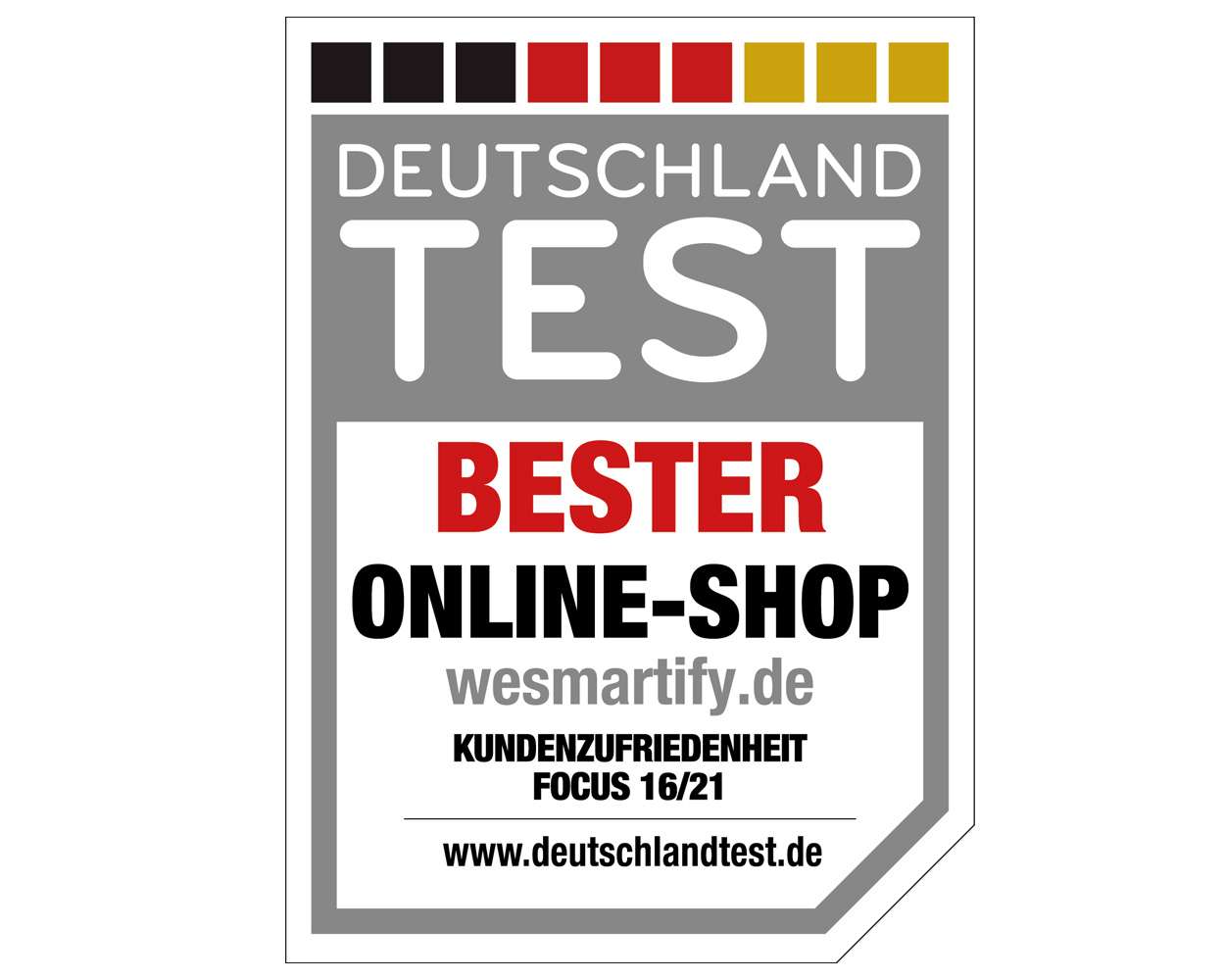 Bad Salzdetfurth, April 28, 2021 - Wesmartify.de emerged as the category winner in the Smart Home area from the recently published study by Focus Money. The rating is the result of an independent and representative online survey among customers.
The study was carried out by the Cologne analysis house ServiceValue in cooperation with DEUTSCHLAND TEST, a brand of the business magazine Focus Money. A total of 1,969 online shops from 166 categories were evaluated for their consumer satisfaction. The question was: "How satisfied are you overall with the following online shops? Please judge from your own customer experience in the last twelve months."
Ralf Klar, Managing Director of wesmartify GmbH, is delighted with wesmartify's great performance: "This success is overwhelming for our young company. The good performance shows that we are on the right track with our philosophy: We do not sell just any product, but offer the customer easy access to the exciting world of the intelligent home - starting with an easy-to-understand product presentation in the shop and personal advice on the technology Hotline and on-site installation support to generous take-back regulations."
At this point, Ralf Klar would also like to thank his employees and business partners: "This result was only possible because you go to work with so much passion every day. My thanks and respect to all of you for that!"
wesmartify GmbH was founded at the end of 2017. It is a subsidiary of Salzgitter-based Möhlenhoff GmbH, one of the world's most innovative manufacturers of heating, ventilation and air-conditioning technology.
The complete study can be downloaded from the following link: https://www.deutschlandtest.de/de/wp-content/uploads/DT-2021-Online-Shops.pdf
More information at the following link: https://servicevalue.de/rankings/smart-home-shops/
visuals
If required, we will be happy to send you an accompanying decorative picture from the Smart Home area. Please get in touch with the press contact below.
About wesmartify
The decision in favor of a smart home system can be associated with a number of hurdles: an unmanageable number of different providers, complex technical details, installation effort that is difficult to assess, high acquisition costs.
That's why wesmartify has set itself the task of offering an easier way to an intelligent home: through self-explanatory technology and excellent on-site service. More information at www.wesmartify.de
press contact
press release
Download the press release as a PDF file: